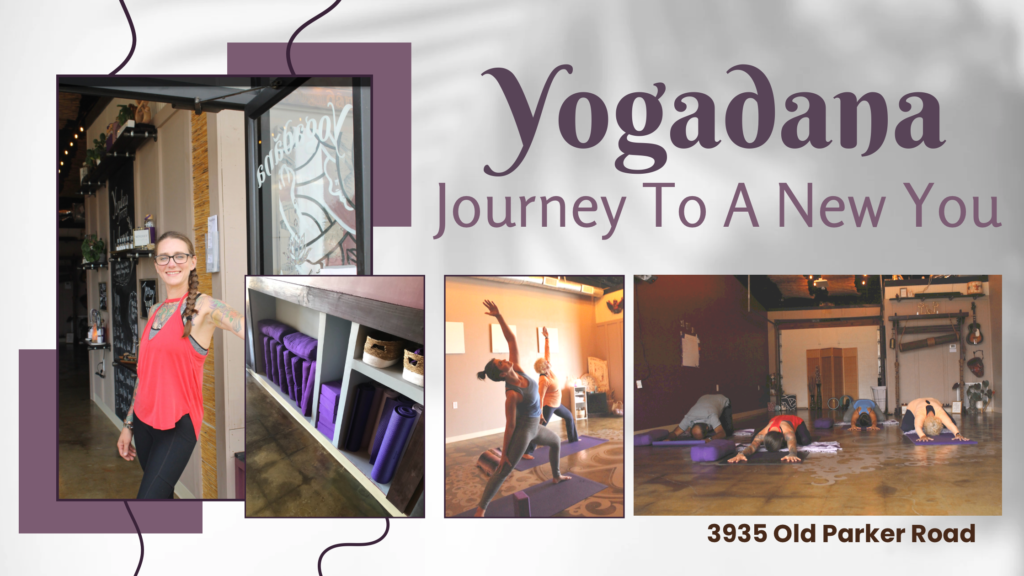 Wylie Yoga Studio | Yogadāna
Yoga Class Offerings
Gentle Flow
A gentler style of yoga with an emphasis on stretching performed at a slower pace. This class offers extended time in poses for breathwork, intentional focus, connection, alignment, and mindful strength building. A great class for beginners or anyone looking to slow things down a bit and find a deeper connection to their practice.
Vinyasa
This class is open to all levels. Connect breath (pranayama) to poses (asanas) in a flowing sequence of movement. Cultivate a deep sense of mindfulness and connection to your inner essence. Increase your strength, flexibility, mobility while you find balance and clarity that you can apply to the flow of life.
Yin
Yin works deeply into the body with longer-held poses. Yin offers many benefits for flexibility, balancing the mind and body, deepen relaxation, improve joint mobility, releases fascia, and brings balance to organs through meridian stimulation.
Restorative
This class focuses on releasing tension in the muscles with the use of props to achieve comfort. Restorative yoga is incredibly supportive and aids our healing capacity by regulating our stress response. It is the art of relaxation that will give you the skills to self-soothe.
Yogadāna Vinyasa
This class is open to anyone looking to have a spiritual connection with their practice and is open to all levels. A vinyasa class with emphasis on a spiritual practice that will give you a strong connection between mind, body, and spirit. Classes are themed around principles of yoga offering you a new path in your personal and spiritual growth.
Vinyasa + Meditation
This is a 60 minute vinyasa class followed by 15 minutes of mediation. A great way to reset and revitalize yourself.
Sunrise Flow
This early bird class is a refreshing start to your day. All levels vinyasa flow building strength and flexibility.
Mid-day Meditation
Thirty minute class of gentle movement, breath work, and guided meditation. Gentle movement gets the body ready for stillness and breath work helps cleanse and settle the mind and body. Meditations include visualizations and mantras as a means to unlock the deeper self and elevate one's sense of peace.
CLICK HERE to view our schedule.
CLICK HERE to view our upcoming workshops.