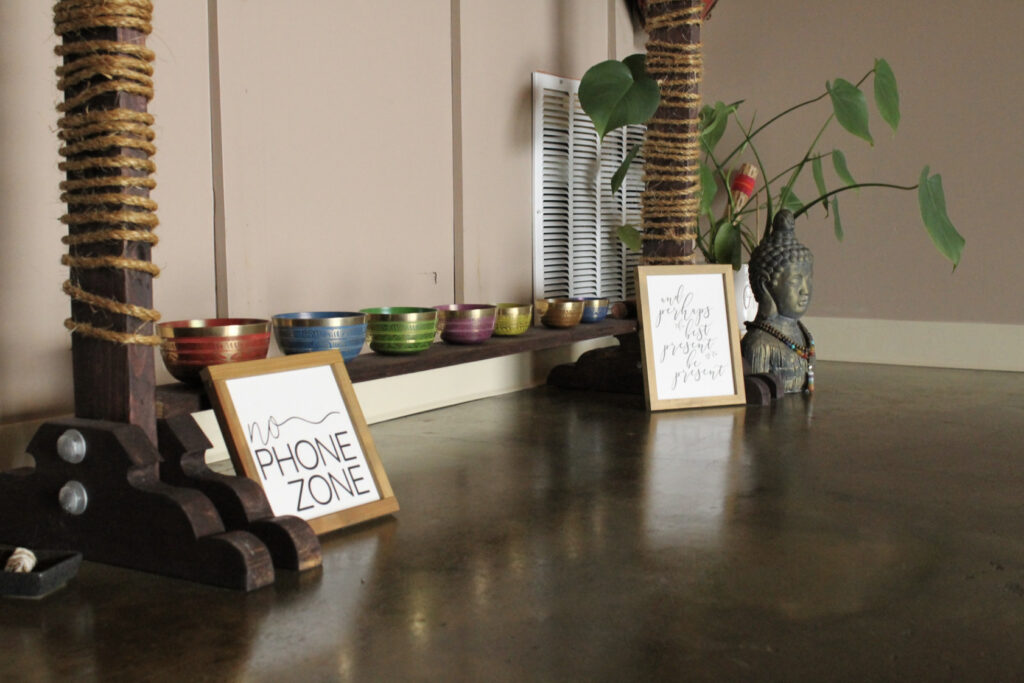 Q: Do you have mats?
A: We do! We have six mats available to borrow that are first come first serve. We also have blocks, bolsters, straps, and blankets.
Q: Do I need to pay/register ahead of time?
A: No & YES! You do not need to pay ahead, we can take care of everything in-house. You SHOULD register ahead for class. Registering ahead saves you a spot for class. This is HIGHLY recommended. Register for preferred class HERE.
Q: How do I become a member/sign up for an autodraft account?
A: To become a member just let us know in studio and we can have you fill out the paperwork necessary to get that going.
Q: Do I need to arrive early?
A: Classes start promptly at the time listed! Door will be locked 5 minutes after class starts. If it is your first time in the studio we recommend coming 5-10 minutes early to get acquainted with the studio and fill out new student form.
Q: Is the first class free?
A: No. We have a new student special!!!! $35 for 7 days unlimited. This gives you the opportunity to try out our FULL schedule. If you are looking for a free offering we have yoga in the park March – October once a month.. Find out more information on our events page.
Q: How many people to a class?
A: Our studio max class size is 14.
Q: Do you offer classes for kids? Can my child attend class with me?
A: Kids classes are coming!!! Stay tuned. Our gentle flow, yin, restorative, sunrise flow, and vinyasa classes are appropriate for ages 13 and up to attend. Ages 13-15 MUST attend with an adult. Click HERE to read more about our age policy.