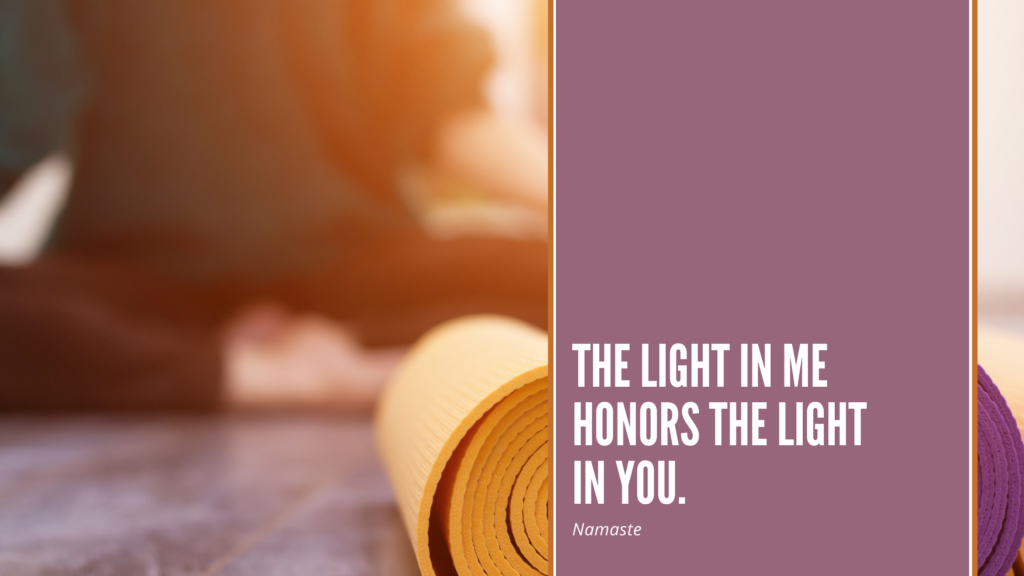 Remove your shoes
At Yogadana we will adhere to the traditions of yoga and ask you to remove your shoes as you enter the building. Much of yoga as we know it today has its roots in India. It is a customary practice there to leave footwear at the entrance of a living space or a temple. It's culturally seen as a mark of respect. It's also a very logical way of keeping germs, that might have stuck to [soles of] shoes, from being brought into the studio. So we will not allow shoes beyond the threshold of the studio. There are disposable flip flops at the entrance of the bathroom if you do not want to go in there barefoot. 
Ssshhhhhhh class in session
Technology should be OFF and left in a cubby or in your car. You deserve the break!
Respect for self and others
Classes start promptly at the listed start time. Please allow yourself enough time to get to the studio and get settled to the mat in time. Coming in once we have started class is disruptive to the energy of the room and also usually keeps the student that is late flustered during class. Coming in too late past our warm up could aid in injury. With that being said, moving forward the door will be locked 5 minutes after the start time of class to honor those that did arrive on time and to prevent any unnecessary injuries. We appreciate your understanding and cooperation in this.
Can't stay in savasana 
We all get it. Time is short, your schedule is tight, and your day is packed with need-tos and to-dos. But many of your classmates live for savasana, and by packing up and shuffling out during the most meditative and restful stage of the entire class, you're disrupting everyone else and denying yourself the benefits.
The traditional benefits of savasana claim to restore your nervous system to its default settings and offer your mind a chance to sink into meditation. But above all, it's a rare chance for you to do nothing for a few minutes. Close your eyes, focus on your breath, and feel the weight of your body against the floor. It's your R&R opportunity. Take it.
Absolutely, positively have to leave class early? Let your teacher know before class, position yourself close to the door, and be sure to leave before savasana begins. When it's time to leave, pack up and scoot out as quietly as you can.
Clean up 
Bolsters, blankets, blocks, straps—yoga is a prop-happy practice. If you're borrowing the studio's props, be sure to return them to their rightful place upon leaving. If you're borrowing one of the studio's mats, be sure to use the "mat spray" and a dry towel to clean it. Place blocks, straps, and bolsters against the wall for the instructor to clean. Used towels and blankets go in the laundry basket near the bathroom.
FRAGRANCE FREE
In an effort to make the environment friendly for EVERY body we ask that you refrain from using high fragrant lotions, body sprays, and perfumes; many of these contain highly toxic chemicals and some are highly sensitive to them. Yoga is a practice of breath work and powerful fragrances can limit breathing abilities.